Business success...through networking, introductions and knowledge sharing
"Collaborate MK was born out of a real desire of its founder Tim Lee, to help connect people…to help them collaborate.
Since Collaborate MK was started in 2020, it has certainly achieved that – with over 240 members and eight "something for everyone" networking events and a Business workshop for our Gold Members each month helping businesses of all sizes connect and grow working relationships.
It's really simple to understand why Collaborate MK has been such a success, it's in the title…it's a collaboration!"
Business Networking in Milton Keynes
We hold eight networking events a month and a Business Workshop 
Twice monthly virtual via zoom
Monthly MK meet up 
Gold Membership Business Workshop
Breakfast, Netwalk & Brunch at Willen Hospice Cafe
Olney Rugby Club
University of Buckingham 
Leighton Town FC 
Want to see what it's all about?
You are welcome to attend our Virtual and Face-to-face events* free of charge on one occasion while deciding on a membership option. 
*Breakfast and Brunch events at Willen Hospice Cafe have a 25% discount as a first-time attendee
Half time netwalk is free to attend.
Become a member of Collaborate MK
You can join as a member, choosing one of four membership options.
Each option is packed with benefits for your business…and you!
The Fabulous Part …you can upgrade or downgrade your membership package whenever you want.
Full details of each option below
Pay as you Go as a Non - Member
If you are not ready to join as member ? -Feel free to – 'Pay as You Go', simply choose from our suite of events".
Are you ready to join the fastest growing networking community in Milton Keynes?
(equivalent to)
Per month, one-off annual payment of £48
inc. £10 credit
Flexible…
giving you and your business a presence in the group to build your network
Per month
or save £28 with an annual payment of £140
inc. £25 credit
Great…
for attending networking events and building your working relationships
Per month
or save £40 with an annual payment of £200
inc. £50 credit
Ideal…
for increasing your visibility at events and on LinkedIn through package features
Per month
or save £64 with an annual payment of £500
inc. £75 credit
Perfect…
for enhancing your presence in the group whilst benefiting from business workshops
Collaborate MK Virtual Networking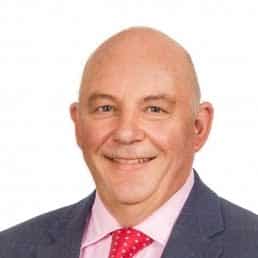 Collaborate MK Breakfast Networking Event
Collaborate MK Netwalk around Willen North Lake
Listen to my Podcast with Collaborate MK Member David Adderson - Owner of Youtopia
Collaborate MK was born out of a real desire of its founder Tim Lee, to help connect people…to help them collaborate.
But how did Tim get to here…after a successful career in electrical retail management, responsible for the training, development, performance of his sales teams, Tim took a leap to join the Commercial team at the MK Dons Football Club in 2014.
He managed and presented their Networking Events and that is where he discovered the importance of building supportive business relationships. This led to a desire to start his own business and, during lockdown, he formed Collaborate MK.
Tim continues to use the knowledge from his retail and commercial roles and this comes out in the Gold Members workshops as well as the mentoring consultancy service, offering best practice guidelines in building effective working relationships and Collaborations.
So what's next for Collaborate MK?  Having taken the initial idea of networking to where its now, Tim's aim is to expand the membership so that there is an ever increasing wealth of contacts, knowledge and collaboration in the group.  Tim's aim is that it doesn't matter if you are a sole trader or from a large company, everyone is given the same welcome, attention and assistance.